Braga is served by a good number of hotels from smaller familly like run 2 to 4* hotels up to large 3, 4 and 5* star hotels.
Hotels in Braga

Special hotel price offers for the HSCI2017 conference:
HOTEL
Prices per night/with breakfast:

When making an hotel reservation mention HSCI2017 conference

 

Basic Braga by AXIS

This email address is being protected from spambots. You need JavaScript enabled to view it.

 

Single 34 €

Double 44 €

Triple 62 €

Parking: 5 €

 

This email address is being protected from spambots. You need JavaScript enabled to view it.

Single 22.50 €

Double 33 €

 

Hotel Bracara Augusta

This email address is being protected from spambots. You need JavaScript enabled to view it.

Single 59 €

Double/Twin 69 €

Suite 99 €

Extra bed 49 €

 

Hotel de Lamaçães

This email address is being protected from spambots. You need JavaScript enabled to view it.

Single 38 €

Double 42 €

Extra bed 15 €

 

Hotel Dom Vilas

This email address is being protected from spambots. You need JavaScript enabled to view it.

Single 35 €

Double 47.50 €

Triple 60 €

 

Hotel Dona Sofia

This email address is being protected from spambots. You need JavaScript enabled to view it.

Single 40 €

Double/Twin 50 €

 

Hotel dos Terceiros

This email address is being protected from spambots. You need JavaScript enabled to view it.

Single 26 € (-10%)

Double 36 € (-10%)

Triple 46 € (-10%)

 

Hotel São Nicolau

This email address is being protected from spambots. You need JavaScript enabled to view it.

 

Contact the hotel directly for pricing

Hotel Senhora a Branca

This email address is being protected from spambots. You need JavaScript enabled to view it.

Single 35 €

Double 50 €

Parking: 4 €

 

Mélia Braga

This email address is being protected from spambots. You need JavaScript enabled to view it.

 

Mercure Braga Centro

This email address is being protected from spambots. You need JavaScript enabled to view it.

 

Residencial Dora

This email address is being protected from spambots. You need JavaScript enabled to view it.

Single 35 €

Double/Twin 45 €

 

Urban Hotel Estação

This email address is being protected from spambots. You need JavaScript enabled to view it.

Single/Double/Twin: 42 €

Triple 62 €

 

Villa Garden Braga

This email address is being protected from spambots. You need JavaScript enabled to view it.

Single 45 €

Double 55 €

Suite classic (2 Pax) 99 €

Parking gratuito

 

Golden Tulip Braga Hotel & SPA

This email address is being protected from spambots. You need JavaScript enabled to view it.

Single 65 €

Double 70 €

Triple 85 €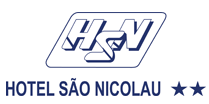 Meliã Braga Hotel & Spa (*****)

Albergaria Sra-a-Branca (****)

Hotel centraly located in a historical square overlooking the Sra-a-Branca Baroque Church.
Albergaria Bracara Augusta (****)

Hotel build form a eighteen century villa centraly located in Avenida Central.
Hotel do Elevador (****)
Bom Jesus do Monte4710-455 Braga


Hotel do Parque (****)
Bom Jesus do Monte
4710-455 Braga


Hotel do Templo (****)
Bom Jesus
4710-455 Braga
Mercure Braga Centro (****)
Praceta João XXI
4710-246 Braga
Ibis Budget (***)
Avenida da Liberdade, 96
4710-250 Braga
Comfort Inn Mãe d´Água (***)
Mãe d´Água
Bom Jesus
4700-250 Braga
Hotel Largo da Estação (***)
Largo da Estação, 13
4700-223 Braga
Hotel de Lamaçães (***)
Hotel Dona Sofia (**)
Largo de São João do Souto, 131
4700-326 Braga
Hotel Residencial Lamaçães (***)
Av. D. João II, nº 65
4715-303 Braga
www.hotel-lamacaes.com

Hotel Ibis Braga (**)
Rua do Carmo, 13
4700-309 Braga
Albergaria Quinta de Infias (****)
Largo de Infias
4700-357 Braga
 
 
Albergaria Senhora-a-Branca (****)
Largo da Senhora-a-Branca, 58
São Vítor
4710-443 Braga
 
Casa de Lages (Manor house)
Lages
São Paio de Pousada
4710 Braga
 
Casa dos Lagos (Manor house)
Estrada Nacional 103, Km 3
Bom Jesus
4710-455 Braga
 
Castelo do Bom Jesus (Manor house)
Bom Jesus
4700 Braga
 
 
Quinta da Veiga (Rural tourism)
Rua do Fujacal, 74
4700-342 Braga
 
Residencial Dom Vilas (****)
Rua Conselheiro Lobato, 434
4700-338 Braga
 
Residencial Cairense (2nd.)
Rua Caires, 10, -Centro Comercial Maximinos.
4700-207 Braga
 
Pensão Residencial Francfort (***)
Avenida Central, 7
4710-228 Braga
 
Residencial dos Terceiros (***)
Rua das Capelistas, 85
4700-307 Braga
 
Residencial São João Baptista (***)
Rua Monsenhor Airosa, 66
4700-345 Braga
 
Residencial São Marcos (***)
Rua de São Marcos, 80
4700-328 Braga
 
Residencial São Nicolau (***)
Avenida João XXI, 732
4710-246 Braga
 
Pensão Grande Residência Avenida (**)
Avenida da Liberdade, 738, 2.º
4710-249 Braga